Regular dental check-ups are essential to maintaining good oral and overall health. In fact, good oral health is shown to help reduce the causes of many other health concerns like heart disease, Diabetes and improve your smile, supporting your mental health.
Many people only visit the dentist when they have a dental issue or pain, but waiting until a problem arises can often lead to more extensive and costly treatments.
By scheduling regular check-ups for you and your family at Smiles of Chandler Family Dentist, you can prevent dental problems before they occur and ensure that your oral health remains in top shape.
Why Choose a Family Dentist?
Choosing a family dentist for your dental care needs has numerous benefits. Ideally, family dentists are specifically trained to provide comprehensive dental services for patients of all ages, making them the ideal choice for families looking for a one-stop solution for their oral health needs.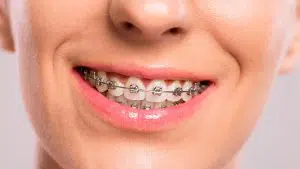 This feature makes it a key advantage that a family dentist has over other dental practices.
A family dentist has a unique ability to cater to patients of different age groups, from young children to seniors, family dentists have the expertise to address every family member's specific dental care needs, providing top-notch care and the convenience of having the same services for every family member.
At Smiles of Chandler, our award-winning team can provide everything from routine cleanings, dental procedures, or cosmetic dentistry to ensure every patient achieves and maintains a healthy and beautiful smile.
Another feature is that family dentists also specialize in orthodontics, dental implants, and sedation dentistry.
This means they can provide specialized treatments such as braces, dental implants, and comfortable sedation options for patients who may be anxious or have specific needs.
Moreover, our family dentists understand the importance of a positive dental experience for your children.
Our pediatric dentists create a fun and friendly environment for young patients, which helps alleviate any anxiety and promotes a positive attitude toward dental care.
What To Expect When You Take Your Family To A Check-Up
Taking your family to a dental check-up can be a valuable and essential experience. It allows for preventative care and early detection of any dental issues that may arise.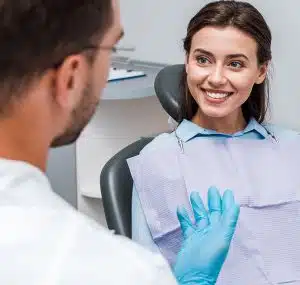 First, you will likely be greeted by a receptionist who will check you in, verify your insurance information, and discuss financing options.
Next, a dental hygienist or assistant may take X-rays of your teeth.
These will be used to detect any underlying issues that cannot be seen with the naked eye.
Your dentist will then thoroughly examine your teeth and gums, looking for any signs of decay, cavities, or gum disease, before they review and discuss the results with you to help determine diagnosis and treatment options.
They may also perform a thorough cleaning to remove plaque and tartar buildup. Additionally, they will provide guidance on proper oral hygiene techniques and may offer recommendations for any necessary treatments or procedures.
Overall, a dental check-up ensures the overall health and well-being of your family's oral health.
Beyond preventive care, regular dental check-ups are crucial in maintaining oral hygiene.
Another benefit of regular check-ups is that dentists can provide valuable guidance on proper brushing and flossing techniques and recommend specific oral care products that suit your needs.
They can also address any concerns or questions you may have about your oral health, ensuring that you have the knowledge and tools to take care of your teeth and gums between visits.
Finally, dental check-ups can provide insight into your overall health.
Many systemic diseases, such as diabetes or heart disease, can manifest symptoms in the mouth.
Your dentist may be able to identify potential signs of these conditions during your check-up and recommend further medical evaluation if necessary.
You can catch any potential health issues early on by monitoring your oral health regularly and seeking appropriate treatment.
For example, one other lesser-known aspect of regular dental check-ups is the detection of oral cancer. Oral cancer can be life-threatening if not diagnosed and treated in its early stages.
During your check-up, your dentist will thoroughly examine your mouth and look for any signs of oral cancer, such as sores, lumps, or discoloration. Early detection of oral cancer significantly increases the chances of successful treatment and recovery.
Finally, regular dental check-ups can create a brighter and more confident smile. During your visit, your dentist may discuss cosmetic options such as teeth whitening or orthodontic treatments to address concerns about your teeth's appearance.
The Convenience Of Cosmetic Dentistry At Your Chandler Family Dentist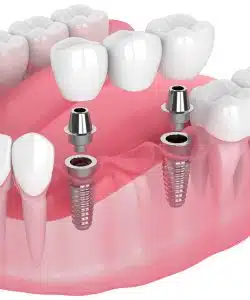 Whether you need general dentistry, teeth replacement, or dental crowns and veneers, addressing these cosmetic issues can improve your self-esteem and overall dental aesthetics.
Having a dentist familiar with your oral history and one from which you can receive cosmetic dentistry services will help alleviate the anxiety of having work done and provide you the convenience of being in a comfortable, familiar office.
And, if you need a reliable cosmetic dentist in Chandler for yourself or someone in your family, having a great family dentist who also provides cosmetic options can be a game-changer for individuals seeking to enhance their smiles.
A cosmetic dentist specializes in various procedures to improve teeth' appearance, such as teeth whitening, dental implants, dental crowns and veneers, and more. With the help of a skilled cosmetic dentist, residents of Chandler can achieve the smile they have always desired.
With the help of a skilled cosmetic dentist, residents of Chandler can achieve the smile they have always desired.
Whether you are looking to correct crooked teeth, repair chips or cracks, dental crowns, and veneers, or brighten your smile, at Smiles of Chandler, our cosmetic dentist services can provide the necessary expertise and treatments to achieve optimal results.
Having an all-in-one solution that provides you and your family with a top-notch dentist in Chandler is what separates Smiles of Chandler from every other office. In fact, we've been recognized as the top dentist office for 3-consecutive years.
If you're in need of outstanding dental services, from a family dentist to cosmetic dentistry, including dental crowns and veneers, schedule a quick consultation at Smiles of Chandler today.