When it comes to your overall health, finding the best dentists in Chandler, Az, for your needs is crucial for maintaining good oral health.
Did you know that oral health and overall health are closely related?
That's because poor oral hygiene and dental problems, such as gum disease and tooth decay, can contribute to various health issues.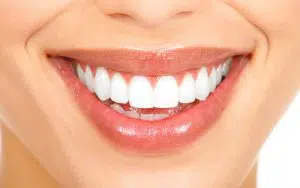 For example, gum disease has been linked to an increased risk of cardiovascular disease, diabetes, and respiratory problems.
Additionally, the presence of oral infections can weaken the immune system and make it more susceptible to other infections and diseases.
Maintaining good oral hygiene practices, such as regular brushing, flossing, and dental check-ups, is essential for promoting oral and overall health.
If you need to find the best dentists in Chandler Az and find that searching online with queries like "find a good dentist near me" produces too many results for you to know who to trust, the first step in finding the right dentist is to consider your specific dental needs.
So if you need to find a general dentist for regular check-ups and cleanings or require specialized services such as orthodontics or oral surgery, the key is to determine your needs first and foremost.
One way to find a good dentist is to ask friends, family, and coworkers for recommendations. And when it comes time to book an appointment, things like availability, affordability, and location all matter.
Finding the best dentists in Chandler Az to suit your needs is crucial in the Chandler, Arizona, area or the larger Maricopa County area.
What To Look For In A Chandler, AZ Dentist
When searching online with a term like "dentist near me," the search results will generate many broad options specific to where you're located, ranging from oral surgeons, dentists, orthodontists, pediatric dentists, and others.
But you may need something else to fit your specific needs. Instead, you want to use more specific search terms like best dentists in Chandler, AZ, or Chandler family dentist that will provide you with more specific results.
Even with more specific search terms, there are a few key factors to consider.
First and foremost, you want to find a dentist who is conveniently located near you. Using keywords like "best dentists near me" or "family dentist Chandler AZ" can help narrow your search.
Once you have narrowed down your options, paying attention to the services offered by the dentist is essential.
Look for a dental practice that offers a comprehensive range of services, such as dental care, oral health maintenance, cosmetic dentistry, dental implants, and advanced dental technologies.
This ensures that you can receive all the dental treatments you and your family may need in one place.
By considering these factors and using relevant keywords, such as "best dentists near me" and "family dentist Chandler AZ," you can find a dentist in Chandler, AZ, who provides excellent care and supports your oral health needs.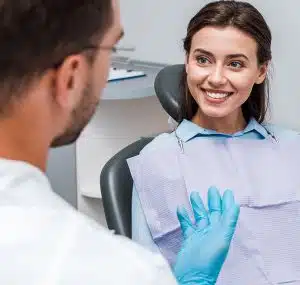 How To Select From Among The Best Dentists in Chandler AZ
When selecting from your list of the best dentists in Chandler Az, finding the best dentist to meet your specific needs and provide high-quality services is essential.
Chandler, AZ, boasts a range of dentists offering exceptional care, advanced technologies, and a positive dental experience.
Here's how you can find the best dentist for you and your family:
Customer Reviews: One of the best ways to assess the quality of a dentist is by reading customer reviews. Check online platforms like Google, Yelp, and Healthgrades to gather insights from other patients about their experience with a particular dentist. Look for dentists with consistently positive reviews and satisfied patients.Look for reviews and testimonials that mention quality care, positive experiences, and a friendly and professional dental team. Insurance options and acceptance of different insurance companies should also be considered.Remember, finding a dentist who prioritizes patient care and offers a pleasant dental experience is crucial.
Local Awards: Pay attention to dentists who have received local awards or recognitions. These accolades indicate the dentist's expertise, professionalism, and commitment to exceptional care. Look for dentists who have been recognized by organizations in Chandler, AZ, for their contributions to the field of dentistry.For example, Smiles Of Chandler was voted "Best Of Our Valley" in 2020 and 2021, showcasing that we are experienced experts providing outstanding patient care.
Affordability: Dentistry can be expensive, so finding a dentist who offers affordable options is essential.Look for dentists who accept insurance plans, offer flexible payment options, and provide cost-effective treatment plans. Some dentists may also offer in-house membership plans or discounts for uninsured patients.
Consider Insurance and Payment Options: If you have dental insurance, ensure the dentist you choose is in-network.This will help maximize your coverage and minimize out-of-pocket expenses. Additionally, inquire about the payment options available, such as cash, credit cards, or payment plans, to ensure they align with your budget.
Expertise and Types of Dentistry: Different dental needs require different expertise. Look for dentists with a wide range of services, including general dentistry, cosmetic dentistry, dental implants, and oral surgery.A dentist who offers comprehensive dental care can cater to the needs of your entire family, from routine cleanings to advanced treatments.
Also, consider the qualifications and specialization of the dentists, whether they are skilled in cosmetic dentistry services or have experience in treating gum disease, root canals, or dental emergencies.
Reputation and Availability: A good dentist should have a solid reputation in the community and be readily available to address your dental concerns. Look for dentists who have been practicing for several years and have a strong track record of delivering excellent care.Additionally, consider the dentist's availability and the ease of scheduling appointments.
Evaluate the Dental Office: Visit the dental office or check their website to get a feel for the environment and the level of professionalism. A well-maintained and modern dental office indicates a dentist who values patient comfort and utilizes up-to-date technology.Additionally, consider the location, office hours, and availability of emergency dental care.
Schedule a Consultation: Before making your final decision, consult the dentist. This will allow you to meet the dentist in person, discuss your concerns, and assess if they make you feel comfortable. During the consultation, ask about their approach to dental care, treatment options, and any other questions you may have.
Remember that regular dental visits are crucial for maintaining your overall health, and finding the right dentist for you and your family's oral health is essential. And finding the best dentist in Chandler, AZ requires careful consideration of factors such as affordability, expertise, reputation, availability, and the types of dentistry offered.
Smiles of Chandler is a family-owned and operated dental practice serving the Chandler community for over 30 years.
They offer various dental services, including preventive care, restorative care, cosmetic dentistry, and oral surgery. They are committed to providing patients with the highest quality care in a comfortable and relaxed environment.
If you're ready to schedule your initial appointment and get on the road to maintaining your oral and overall health, call Smiles of Chandler today.